CLICK HERE TO DOWNLOAD ALBUM
COFFEE, WINE, CIGARS AND MUSIC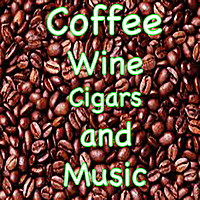 The only thing missing from Coffee, Wine, Cigars and Music is you. It is not often that you can find music compatible with all of these daily rituals. Now you can enjoy a great cup of coffee, a fine wine, or a good cigar in harmony with music.